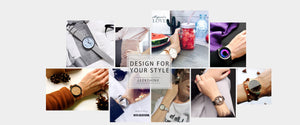 Introducing the 'Swiss'
For the first time in Geekthink's history, we are launching a model featuring precision Swiss movement.
Discover
Made by GEEKTHINK
By distributing directly our watches, we are able to remove the costs for wholesalers, distributors, retailers and expensive advertising campaigns without altering quality.
About us
Free Shipping
All our watches get delivered directly to your door in our eco-friendly boxes... for FREE!